Call us: (+91) (044)- 49113111/28113111

About US
New Woodlands Hotel (P) LTD., The Name which is reputed all over the world for its quality standards and service at a reasonable cost is founded about 70 years back by the then Founder & Chairman Mr.Krishna Rao who was famous for his gentleness & kindness which is a rare gesture in a business community but a pre-requisite for a hospitality industry.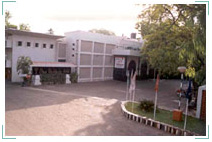 New woodlands a pure Vegetarian hotel run by an Orthodox family. Hotel believes in quality standards which are not compromised for anything in so many years passed, though, due to modernization of the world community/society. still new woodlands which has taken few renovation work for the betterment of the customers, strives to keep its ancient Customs to make the hotel a real heaven to its customer who feel homely touch which is everlasting memory in all the guests mind. Most of our guest prefer this hotel for homely atmosphere which is away from the artificial acts of the other hotels. Here the staff are so real from their heart who wanted to serve the guest to their best efficiency. It is also a member of all the Hotel associations like, FHRAI and SIHRA and much more.


© 2015 newwoodlands.com All rights reserved.